FAQs
How will I know if my claim is delayed due to incorrect or missing information?
Upon having successfully registered online for a Canon promotion, you will be sent by email a confirmation Upon successfully submitting your claim, please allow maximum 7 working days for an email with the Irista code. In most cases you should get your code within 24 hours. If it has been over 7 working days and you have not received an email then please email: canon@promotion-support.com.
What formats can be used for uploading documents as part of the claim process and are there any size restrictions?
Please note! Your file should not be larger than 4 MB. You can only upload JPG, TIF and PDF.
I was unaware of this promotion and I purchased a product a few weeks before / after the specified promotion dates. Can Canon make an exception and authorise a promotional gift for my purchase?
We apologise that you have had this experience; however you can apply for the promotion only if your product is purchased within the dates stipulated in the Terms and Conditions.
What transactions/products are excluded from this promotion?
Exclusions are detailed in the Terms and Conditions. In summary, the exclusions include the following:
1. Non-promotional products
2. Product purchased outside the promotional period or outside of promotional territory
3. Second-hand, refurbished or reconditioned products, or products which are counterfeit or infringe the intellectual property rights of the Canon group of companies in anyway (for example, including but not limited to parallel or "grey" products)
On the on-line claim form, what do you mean by 'payment option'?
This refers to how you originally purchased the product.
Where is the product serial number?
Please do not confuse the serial number with the EAN/Barcode. The photo below represents the EAN/Barcode, which usually resides on the side of the product box, this is NOT the product serial number that you are required to submit to validate your claim. The serial number is located on the body of the product itself, to help you find your serial number please consult our guide HERE.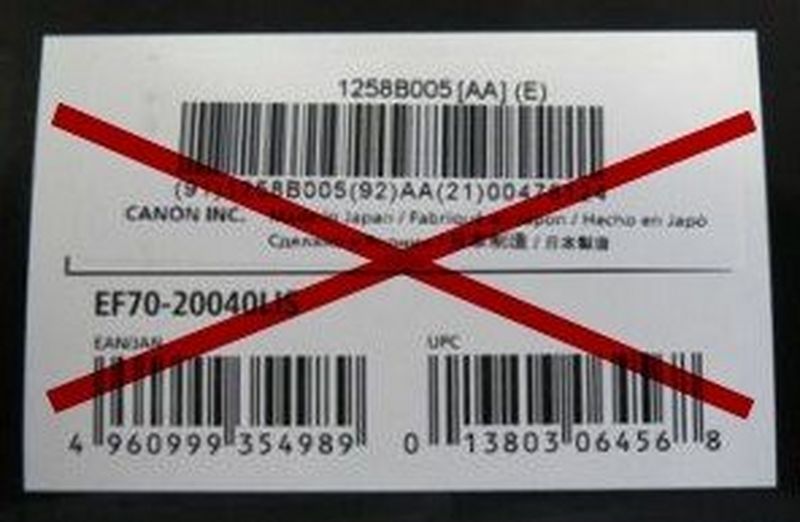 What if I have a problem or questions about Irista?
If you need support for Irista service, then please click here for support or email: support@irista.com.